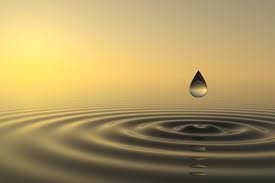 When I set out to write my memoir, I had no idea what the overall impact would be. The only outcome I felt certain about was the backlash. While I knew the attacks would be severe, apart from trying to stand as tall and strong as possible, knowing that every word I wrote was true, there was no real way to prepare for the onslaught. After the publication of Holy Hell, the board of directors of M.A. Center in north America were swift to react and sent out a national email stating, "We are greatly disappointed and saddened by the false accusations, made by a troubled individual. The allegations are completely untrue and without a basis in fact or reality. We feel really sorry for this individual." The ashram in India placed posters in the temple prayer hall warning residents that it was forbidden for anyone to read the book. What better way to instill fear in the timid and ignite curiosity in the bold. I later learned that some residents were sneaking out of the ashram and gathering at the home of a young lad who left a few years earlier and so happened to have a copy of my book. They would huddle around and listen with keen curiosity as the pages were read out loud, then discuss the contents in relation to their own observations. With this newfound knowledge, some of these young men were able to utilize their healthy discernment and make a leap of faith out of the organization.
Any media outlet that published articles in support of my book received legal notices within twenty-four hours. For smaller publications, without legal defense the threat was sufficient to make them remove the articles, but not enough to make them comply with the demand to "write a retraction and apology to all those who have been hurt or confused by the misleading allegations." This type of bullying by a so-called spiritual leader and community energized a prominent Swiss journalist to write an article which appeared on the front page of a Zurich newspaper and made sure to mention all the legal threats.
My email box was brimming with hate mail containing hilarious subject lines such as "Filthy Scum. Come suck my balls you whore!" and messages declaring "You should be gang-raped, bitch" along with various warnings that I would suffer karmic retaliation from my malicious attacks on such a great woman. My Facebook page was hacked, fake pages were created to try and divert supporters, Indian citizens posting on Facebook were threatened with police action after devotees filed a complaint, and the organization created a blog dedicated specifically to slander me. Not sure if the organization realizes, but such actions only help to prove my point about them being a cult.
Once my book went viral in India, for a few months, it felt like I had an Indian passenger train running through my house. My Facebook page exploded from 300 to over 30,000 followers in a matter of days. The most common theme on Facebook, was that madam should file criminal charges. I was shocked at the number of Kerala people, primarily Hindus, who seemed to totally despise this woman and her organization yet felt powerless to do anything due to her religious and political clout. At the same time, I was deeply touched to read numerous posts expressing appreciation for my having exposed the truth and that under no circumstances should I file criminal charges or come to India, for it was not safe. While I was sympathetic to their grievances, I had no intention to come galloping in on a white horse, like Joan of Arc to further the fight for them. I had shared my truth and experiences, the consequences of which were now out of my hands.
My inbox was flooded with interview requests and a couple of times in the middle of the night I was startled awake with Indian reporters calling and a lawyer from Delhi wishing to inform that he had initiated a request for investigation into the organization. A couple of weeks later I received an email from the local police station in Kerala demanding that I appear in person to provide evidence of the allegations if I wished for them to proceed with such an investigation.
My memoir, which portrayed my spiritual journey, my love for India and the Hindu culture along with revelations of a corrupt spiritual leader and organization was suddenly labelled an attack on Hinduism. I found this accusation strange when Amma always claimed to have no religion and profess instead that "My Religion is Love." The Hindu community organized a rally with 150,000 attendees and invited prominent keynote speakers who gave the rallying cry to unite against this attack of Amma and her organization. Major Indian newspapers covered the scandal with various leanings and catchy, sensational headlines. One paper reported http://www.newindianexpress.com/states/kerala/Vatican-Secret-Agency-Behind-Campaign-against-Mata-VHP/2014/03/15/article2110038.ece#.UyT7KSg-OIY that a leader of Vishwa Hindu Parishad alleged I was in cahoots with a secret agency of the Vatican that was behind the malicious campaign against Mata Amritanandamayi and her Math.
Another article reported http://indianexpress.com/article/india/india-others/petition-in-hc-wants-ban-on-book-by-former-aide-of-amritanandmayi/ that a plea was filed in the Delhi High court seeking a ban on the circulation of my book in India and also asked for the central government to issue a ban of the online book across the globe. Saying that crores of devotees considered the spiritual leader an incarnation of god and alleged that the book was a deliberate attempt to demean Hindu gods, saints and mythology.
During that time frame I flew to New York and was interviewed for a Kerala TV station. The program was to air in two parts. The morning after the first episode aired, I received an email from a law firm in Mumbai ordering me to cease all further publication and distribution of Holy Hell and for the TV station to not air episode two. Afterwards a Malayalam written version of the interview along with some excerpts from my book was published by the news organization. The book was swiftly banned but not before the bookstore was vandalized, books torn up, employees threatened, and the owner's home pelted with stones. http://indiatoday.intoday.in/story/amritanandamayi-math-accused-of-assaulting-spiritual-leader-and-publisher/1/352778.html  A swami from a different organization who was speaking out in support of my book was also assaulted.
The highlight to all this excitement was when I learned that I was now a criminal in India. http://indiatoday.intoday.in/story/amritanandamayi-mutt-row-gail-tredwell-five-news-organisations-booked/1/347997.html The Kerala police had filed five counts of criminal charges against me for writing the book, along with five news organizations for reporting on it and against the Delhi lawyer for filing a request with the local police to open an investigation into the Amma organization. My charges are as follows: under Sections 153A (Promoting enmity between different groups on ground of religion, race, place of birth, residence, language, etc., and doing acts prejudicial to maintenance of harmony), 153 B (imputations, assertions prejudicial to national integration), 295A (deliberate and malicious acts intended to outrage religious feelings of any class by insulting its religion or religious beliefs), 298 (uttering words, etc., with deliberate intent to wound religious feelings), 120B (criminal conspiracy) and 34 (acts done by several persons in furtherance of common intention) of the Indian Penal Code.
It took about one year for the intense reactions and threats to subside before I was able to focus once more on my new life of healing, harmony, and peace. To this day, I frequently receive gentle and loving reminders of how much my efforts have impacted people in a positive way. I am deeply touched by the amount of heartfelt responses describing how my book has facilitated immense healing, saved marriages, brought children home and reunited families. How my words finally gave some the freedom to accept or make their own decision to leave, validated the many doubts they harbored but could never fully acknowledge, vanquished any self-blame, guilt, or fear. Others have stated it saved them from having to go through similar hardship. They were able to exit before they became too involved or at least to maintain a safe distance while still enjoying some of the devotional atmosphere. My words resonated with numerous men and women who had suffered similar experiences at the hands of other spiritual leaders, yoga teachers, gurus and even family members. I have helped some of these people to feel emboldened and achieve clarity after struggling for a long time with indecision, pain, and confusion that yes, it is time to move on. Overall, my book has given numerous people their lives back and the ability to lead a happy and healthy spiritual life based on self-empowerment rather than on blind faith and subservient devotion.
Below are examples of insightful and heartfelt words shared with me from people who have read my book.
"It's a supreme irony that you have moved closer to your own spiritual center not through your guru's shakti and spiritual magnificence, but through her human shortcomings."
"The dynamics of devotion, elation, abuse, blame, codependency, yearning, seeking, needing to believe in someone more than yourself that you describe resonate very strongly for me. Your story validates my experience and I thank you for that."
"I am so very sorry for you for what you have endured but at the same time it is so clear that writing this book was an act of tremendous self-love and healing and that the strength of your own character has prevailed. I hope that your sharing so openly about your experience will allow others who have fallen prey to the abuse of power or who are at risk of doing so, to find the inner strength to rescue themselves from this fate."
"My heart goes out to you for what you have endured. For me it really was only one very bad year and believe me that was bad enough. My husband didn't know what to do with me! But because of your book, I am healing so rapidly! I am so grateful to you! You have shown me that what I was experiencing WAS real, and it IS becoming cultish."
"When I awoke this morning, Gayatri was unknown to me.This evening (after reading all day) I feel like I got to meet all of you a little too soon! What I mean by that is that after reading your book I found you to be a kind of sister to me, and the trials you endured paralleled my own and resonated with me. When I recall my experiences of 18 years in India with my Baba it is easy for me to sometimes grumble about how I was treated, and things that were said to me, but your book is probably the most healing thing I have ever read and offers me oceans of insight."
"Thanks for your example of surrender into acceptance that you will never fully understand why things happened the way they did, and thank you for living your life and telling your story. You have been of service to me and I am deeply grateful."
So, there you have it folks. I have shared with you the rainbow of colorful reactions I received from writing and publishing my memoir, Holy Hell. While the negative reactions were not pleasant, in a way I understand. For many, their entire lives have been dedicated in service to this woman and belief system. I am certain many do find contentment in such a life, that said, I am equally certain that many just shove aside all doubt and unhappiness for they don't have the strength to acknowledge, break away and create positive change for themselves. Bottom line, all the devotees want is happiness, to make a difference in the world and to feel loved. I too had these yearnings, but I also had a strong yearning for freedom of mind and to live a life that included self-care and self-love.